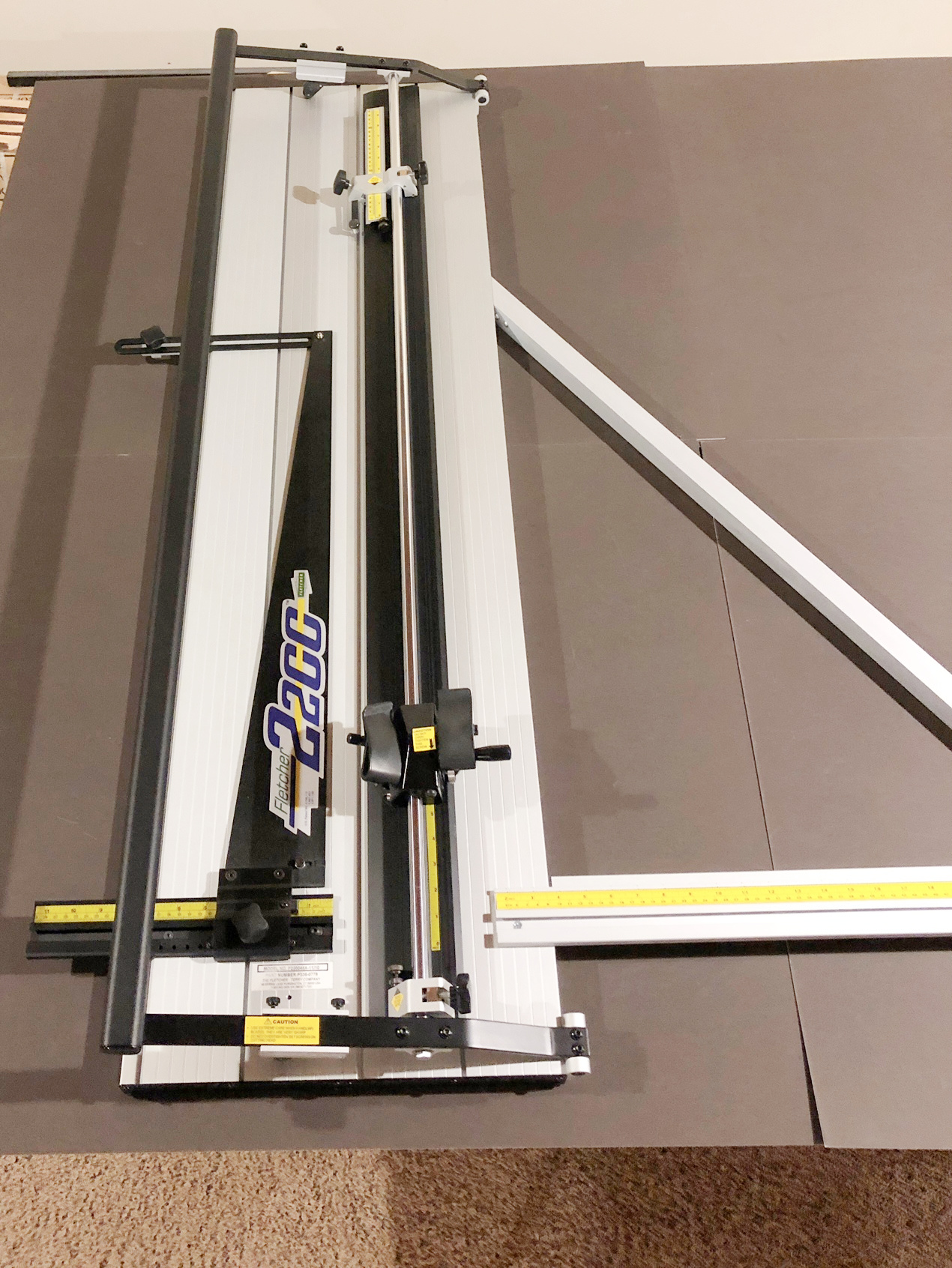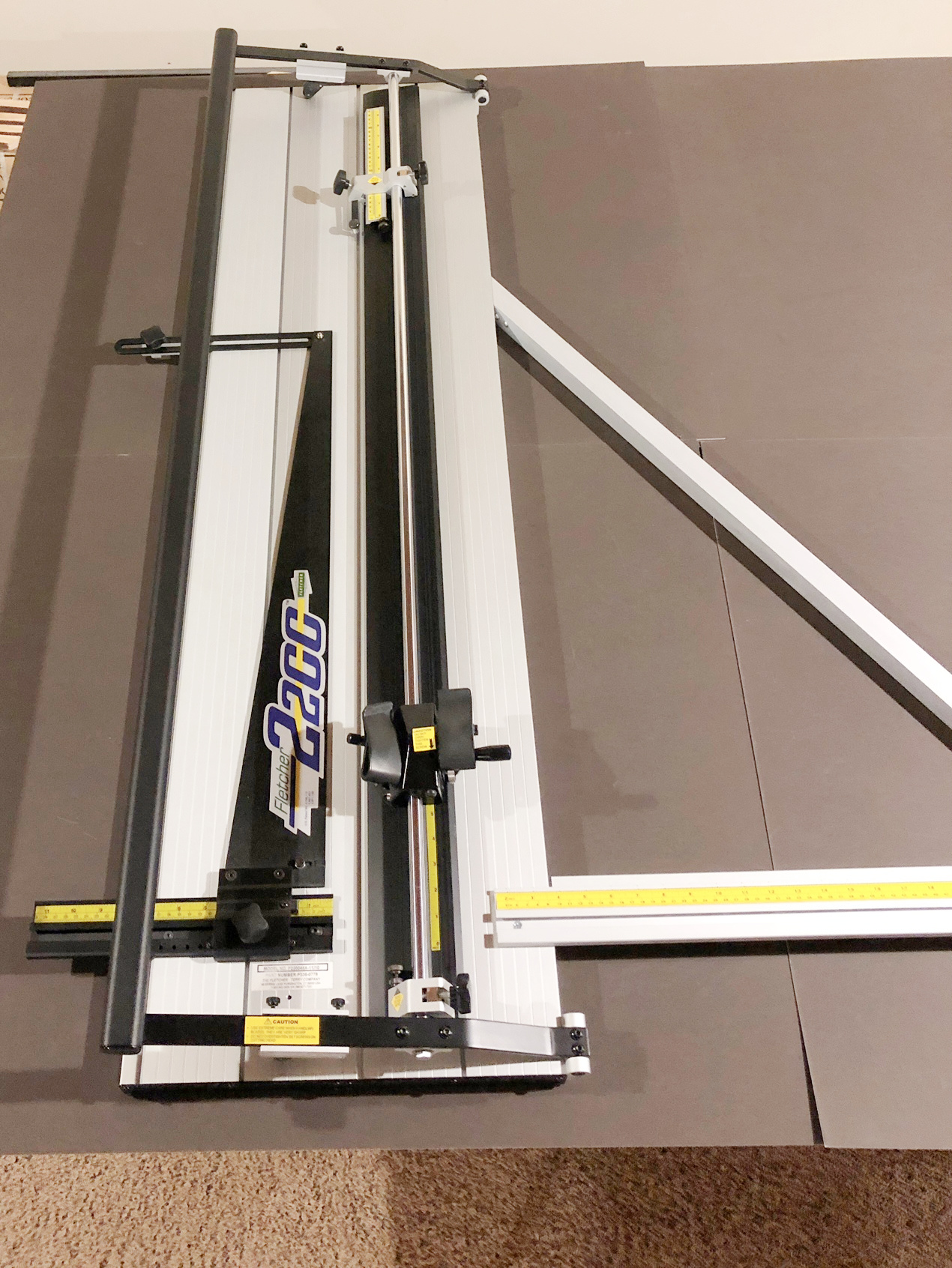 Used
Picture Framing Equipment Lot: Mitre Mite VN2+1 / AMP U300 / Alfamachhine Minigraf 3 Vnailer & Fletcher 48" 2200 Mat Cutter
SKU: UE-072922B
Manufacturer: Equipment Lot
Date listed: July 29, 2022
Picture Framing Equipment Lot: Mitre Mite VN2+1 / AMP U300 / Alfamachhine Minigraf 3 Vnailer & Fletcher 48" 2200 Mat Cutter
Available Items in Lot:
UE-072922B-2 Fletcher - Terry 2200 48" Mat Cutter
Sold Items in Lot:
UE-072922B-1 ITW AMP VN2+1 / AMP U300 / Alfamacchine Minigraf 3 Joiner / Vnailer / Underpinner

(SOLD)
From the Seller: "All machines are in good working order unless otherwise specified below. Reason for Selling-Closing framing business."
GET PRICING
About this Item
Features & Specifications
UE-072922B-1 ITW AMP VN2+1 Joiner / Vnailer / Underpinner
(SOLD)
Includes: 7mm, 10mm, and 15mm MWHW Vnails, 3 Nail Heads, 3 Pressure Pads, 5mm Allen Wrench, Foot Control, Magnet, and Owner's Manual.
Manufactured in 2013
Does not include compressor
***Manufacturer's Information:
Unique Performance Features
The U-300 is a bench-top, frame joining machine and the most popular model of custom framer, sign and graphic shops. It is compact, well constructed, and built for many years of trouble free operation. The design of the U-300 allows the operator to set the front and back measuring stops for V-Nail insertion. The frame is then moved across the nail head and V-Nails are driven or stacked anywhere along the frame joint. The V-Nail insertion is actuated through the use of a pneumatic pedal.
Features pneumatic loader to eliminate nail jams
"Soft Clamping" pneumatic feature for damage free joints
Quick-change, magnetic pad hold down feature fitting most moulding profiles
Small table-top footprint needed - 19" (485mm) wide x 18" (456mm) length x 14" (356mm) high
Operates only with pneumatic air, no electrical hook-up needed
Dual function foot pedal for separate control of mould clamping and V-Nail insertion
Designed with a unique, trouble free piston V-Nail driver block-blade system for years of dependable single and multi-stacking operations
Frame Joining Capabilities
- Moulding Width (min to max): 1/4" up to 3 3/4" (6-60mm)
- Moulding Height (min to max): 1/4" up to 3 1/4" (6-80mm)
- Max Distance Between V-Nails (stroke): 3 1/4" (80mm)
- Pre-set V-Nail Position Stops: Multiple
- V-Nail Sizes: 5, 7, 10, 12, 15 mm (SW-HW-MDF)
- V-Nail Channel Capacity: 220 V-Nails/channel
---
UE-072922B-2 Fletcher - Terry 2200 48" Mat Cutter
From the Seller: "This mat cutter is great for cutting professional mats quickly and neatly. Cuts many kinds of mats including single, double and triple mats. The measuring stops save a lot of time by eliminating the need to draw marking lines on the back of the mats. The measuring stops also eliminate overcutting. The right squaring arm saves a lot of time when cutting mats and foamboard down to size--just line the mat up at the desired length and cut. The clamp lifters hold the cutter up, freeing your hands for other tasks. This mat cutter has worked exceptionally well for me."
Size: 48"
Manufactured in 2012
***Manufacturer's Information:
Fletcher-Terry 2200 Mat Cutter
Professional level mat or mount board cutter for creating bevels and producing V-Grooves as decorative features and finishes in matboard up to 4-ply. Features a dual cutting feature for matboard specialty cutting or a 90 degree cutting feature for sizing matboard or cutting of foamboard up to 1/2" (13mm). Available machine sizes, 48" (1.2m) or 60" (1.5m).
Besides being used at many global custom frame shops, the 2200 is a great investment and business expansion tool for sign companies, photo studios, boutique shops, quick printers, and arts & crafts shops.
Our Fletcher 2200 mat cutter provides specialty cutting for creating bevels and producing v-grooves in mat board used for picture framing and art / graphics retail matting.
Performance Features:
- Manual mat cutting for sizing cuts, cutting bevels and producing v-grooves.
- Cuts 4-ply mat board.
- Straight line cutting of foam board up to 1/2" (13 mm).
- Maximum material cutting thickness: 1/2" (13mm), 90 degrees cut only.
- Available machine sizes: 48" (1.2m) and 60" (1.5m).
***Concerning "Used" Items: Although we strive for accuracy, some specifications are provided to us by the Seller. Cross-check with manufacturer for any difference between the machine being sold and what is stated in the manufacturer's information. Descriptions of condition of the equipment are not warranties. Descriptions are intended only as a courtesy and their accuracy is not guaranteed. Buyer inspection encouraged. There are no warranties or guarantees implied unless otherwise stated. All items are sold "As Is, Where Is, and With All Faults." No guarantee is made as to fitness for a particular purpose, implied or otherwise. Feel free to contact us if you have further questions before purchasing.
Pricing & Shipping
Interested in the product? Fill out the form or call us at 330-405-9421 for pricing and other information.
Product is located in Pennsylvania. Customers can pick the machine up or have it shipped for an additional fee.
Can't Find the Equipment You Need?
We're constantly getting new listings. Let us know what you're looking for and we'll notify you when the equipment is available.
Turn Your Old Equipment Into Cash
No longer need your equipment? We can help.