CURRENTLY
UNAVAILABLE
CURRENTLY
UNAVAILABLE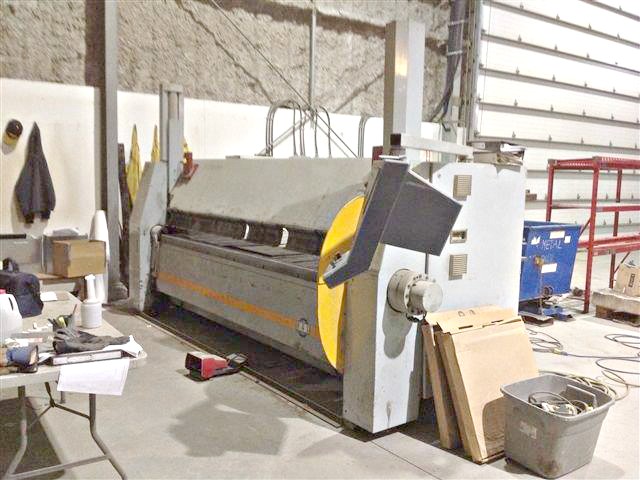 Used
RAS Series 74.30 CNC Folding Machine
SKU: UGW-7

RAS Series 74.30 CNC Folding Machine
From the seller: " This used machine is in Good Condition."
Max. Forming Capacity at Full Length, Mild Steel 9 gauge
Max. Length of Forming 126"
Smallest Permissible Inner Bend Radius, (Full Width) 1.25 x gauge
Min. Flange Height 6 x gauge
Clamping Beam Max. Speed up 3.60"/sec
Clamping Beam Max. Speed Down 1.57"/sec
Max. Folding Speed 74"/sec
Folding Angle Setting Range 0-180 degree
CNC Folding Beam Stroke 3.15"
CNC Lower Beam Stroke 3.15"
Clamping Beam Stroke 15.75"
Backgauge Positioning Accuracy +/-.004
Backgauge Max. Positioning Time 3 sec
Backgauge Min. Positioning .394"
Backgauge Max. Position (w/L-shape backgauge) 120"
$ Call for Pricing
Customers can pick this machine up in Canada or shipped for an additional fee.
GET PRICING
About this Item
Pricing & Shipping
Interested in the product? Fill out the form or call us at 330-405-9421 for pricing and other information.
Can't Find the Equipment You Need?
We're constantly getting new arrivals. Let us know what you're looking for and we'll notify you when the equipment is in stock.
Turn Your Old Equipment Into Cash
No longer need your equipment? We can help.