Item Is
No Longer
Available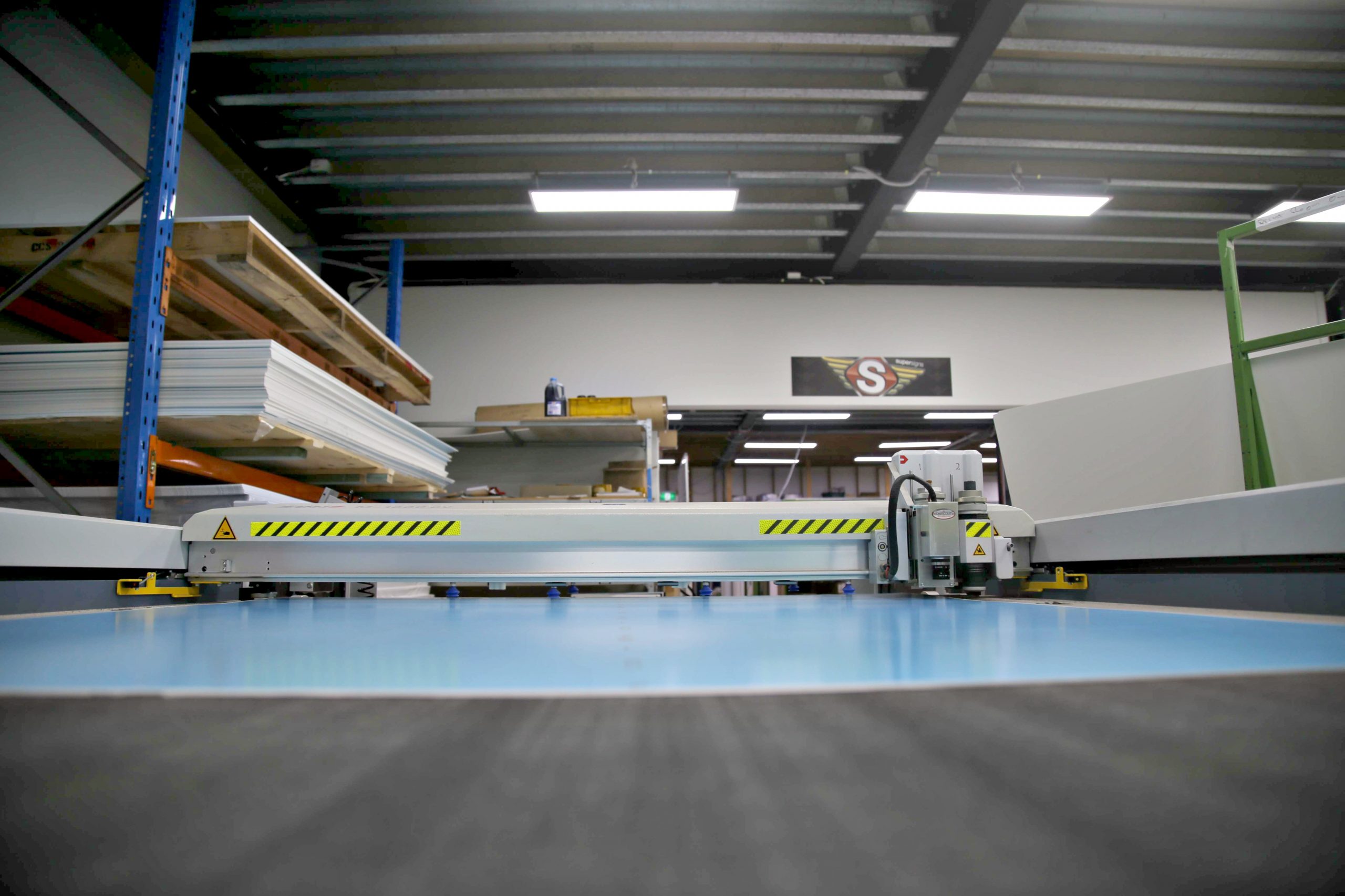 Used
ZUND M1600 Flatbed Cutter Cutter w/ Zund M-Line Sheet Feeder (used) Item # UFE-C1662
SKU: UFE-C1662

ZUND M1600 Flatbed Cutter w/ Zund M-Line Sheet Feeder
From the seller:?" This cutter is in Good Condition. ?Fully operational Zund cutter with sheet feeder, a solid machine with only 1 day lost in its life of production for a failed $60 power supply. The cutting mat has wear & cuts but still perfect for our needs I would be willing to fit a brand new mat when we sell it. It has been the most reliable and best investment in equipment I have made in my 25 years in the signage business, so I bought a newer bigger Zund 3200 and now need the space."
Manufactured in 2007
RIP / Software Type:?Optiscout
RIP / Software Version:?6.4
Other Items Included:?Zund M-line sheet feeder, front and rear tables, Optiscout camera recognition software, 5 knife holders, dual heads, 2 creasing tools, 20 plus blades
Price? $36,000 USD
Customers can pick this item up in Australia or have it shipped for an additional fee.
***Concerning "Used" Items: Although we strive for accuracy, some specifications are provided to us by the Seller. Cross-check with manufacturer for any difference between the machine being sold and what is stated in the manufacturer's information. Descriptions of condition of the equipment are not warranties. Descriptions are intended only as a courtesy and their accuracy is not guaranteed. Buyer inspection encouraged. There are no warranties or guarantees implied unless otherwise stated. All items are sold "As Is, Where Is, and With All Faults." No guarantee is made as to fitness for a particular purpose, implied or otherwise. Feel free to contact us if you have further questions before purchasing.
GET PRICING
About this Item
Pricing & Shipping
Price: $36,000.00
Interested in the product? Fill out the form or call us at 330-405-9421.
Can't Find the Equipment You Need?
We're constantly getting new arrivals. Let us know what you're looking for and we'll notify you when the equipment is in stock.
Turn Your Old Equipment Into Cash
No longer need your equipment? We can help.