Item Is
No Longer
Available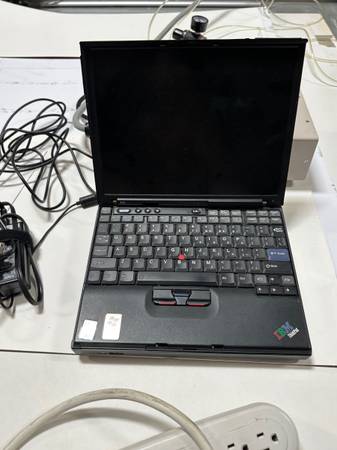 Used
Wizard 8000 Computerized Mat Cutter
SKU: UE-092923B
Manufacturer: Wizard
Date listed: September 29, 2023
Wizard 8000 Computerized Mat Cutter
Model Number: 8000
Item Under Warranty: No
Item Under Power: Yes
From the Seller: "Sparingly used CMC, was purchased a few years ago from a Fast Frame franchise that went out of business soon after they opened with brand new equipment. Since then, we have used it in our garage for our own framing needs. Comes with the computer that currently runs the last version of MAT DESIGNER and fully upgradable to FRAME SHOP. All tubing and air clamps have been recently replaced and are ready to go."
GET PRICING
About this Item
Features & Specifications
***Manufacturer's Information:
An economical and efficient mat cutting solution that allows custom framing businesses to cut more and cut faster.
Some of the features our CMC Model 8000 offers:
- Cut speed of 7.5 inches per second
- 45 degree standard bevel cartridge
- Optional debossing package with three cartridge options for pressing subtle designs into mats: thin, medium and wide
- MatDesigner software
***Concerning "Used" Items: Although we strive for accuracy, some specifications are provided to us by the Seller. Cross-check with manufacturer for any difference between the machine being sold and what is stated in the manufacturer's information. Descriptions of condition of the equipment are not warranties. Descriptions are intended only as a courtesy and their accuracy is not guaranteed. Buyer inspection encouraged. There are no warranties or guarantees implied unless otherwise stated. All items are sold "As Is, Where Is, and With All Faults." No guarantee is made as to fitness for a particular purpose, implied or otherwise. Feel free to contact us if you have further questions before purchasing.
Pricing & Shipping
Interested in the product? Fill out the form or call us at 330-405-9421 for pricing and other information.
Product is located in California. Customers can pick the machine up or have it shipped for an additional fee.
Can't Find the Equipment You Need?
We're constantly getting new listings. Let us know what you're looking for and we'll notify you when the equipment is available.
Turn Your Old Equipment Into Cash
No longer need your equipment? We can help.